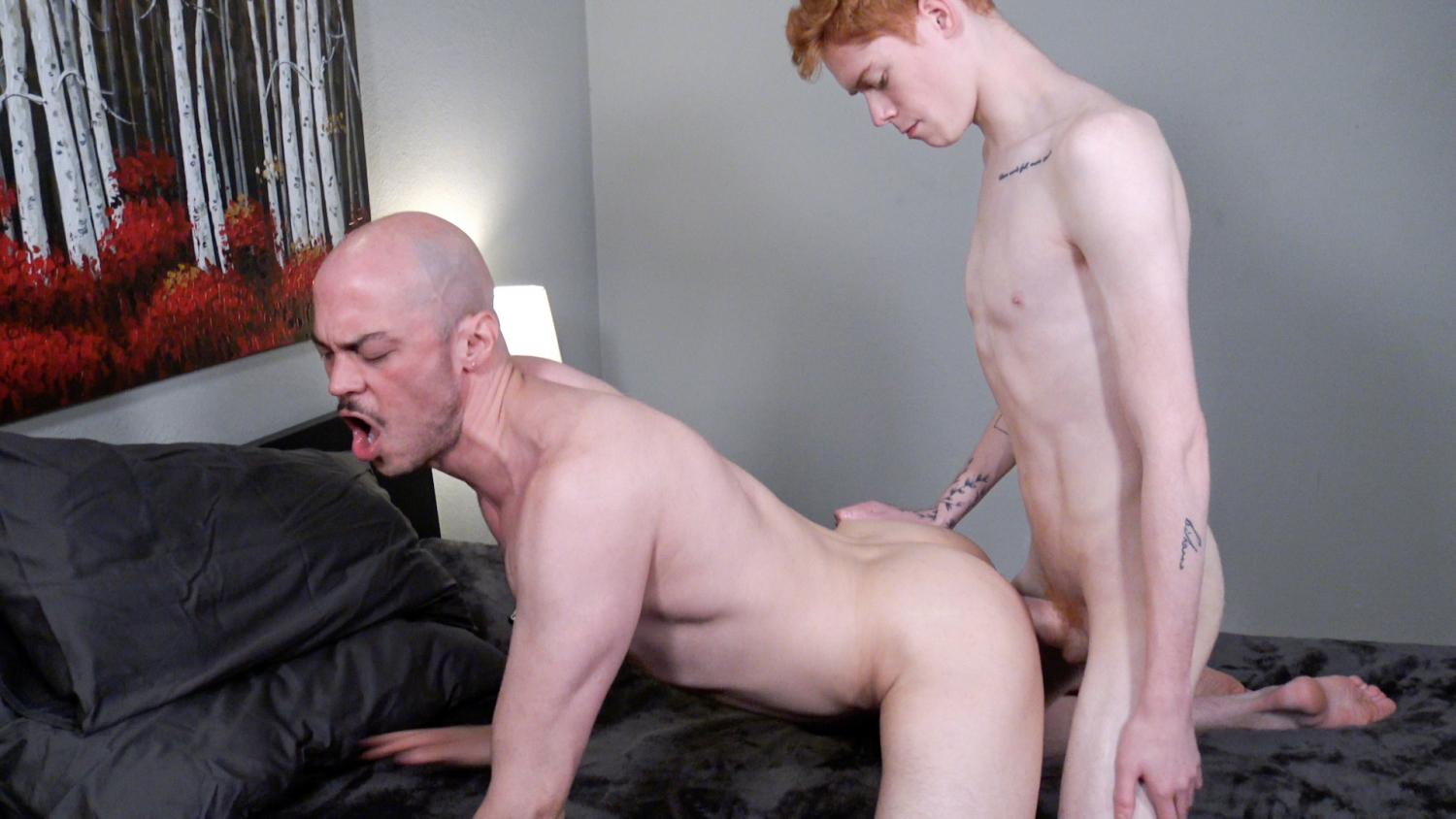 CONNOR TAYLOR : Encounter 2
Bob Lemus Bottoms
Cheeky, geeky, ginger, pizza-boy, Connor, stumbles into the bedroom of the guy who's ordered the delivery. He's shocked to find Bob on the bed, jerking himself into oblivion. Mustachioed, older dude, Bob, has a shaved head and a clippered, well-defined chest. It turns out he's exactly Connor's type… and the feeling is mutual.
Connor instantly drops ...
Read more
Connor instantly drops his pants and encourages the older guy to get to work on his long, hard dick. Bob wraps his experienced lips around the ginger boy's meat before taking it deep down into his hungry throat. This DILF knows exactly how to service a boy. Connor moans and gasps appreciatively, engulfed by waves of exciting, lustful pleasure.
Connor instructs Bob to get onto all fours and present his hole for rimming. Connor's long, wet tongue explores every available inch of the DILF's tight ass, preparing him for a long, raw ride.
Minutes later, Connor slides his solid dick deep into the older man's ass and is banging him with extreme intensity within seconds. Bob starts to yell and scream as his ass is brutally torn apart by the horny ginger twink.
Connor is relentless. He's not gonna stop until he's entirely satisfied and Bob's ass has been well-and-truly pulverized!
Connor reaches for his phone. He wants to film his dick thrusting in and out of the yelping older guy's tight hole. That footage will come in very useful when he gets horny in the night and can't find a hole to bang!
The phone is thrown aside so Connor can focus on completing the job in hand. He pulls out and jerks and, with very little warning, starts to shoot. Semen sprays over Bob's smooth ass cheeks, slowly dripping down onto the sheets below as Connor pushes his dick back inside.